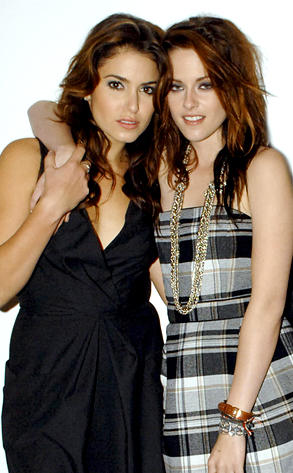 George Pimentel/Getty Images
Kristen Stewart says Breaking Dawn plans are "still not concrete" (trust, it will be two movies with a fall start date), so we were curious to know what projects outside of Twilight she's got her eye on.
The wild-sounding K-11 has supposedly been in the works for a while, with Stewart's mom set to direct and Kristen and sometimes BFF Nikki Reed set to star as transsexual and transgender prisoners.
But it seems like all is not going according to plan, as we learned when we caught up with the tiny babe last week.
Read on to hear Kristen fill us in on the latest K-11 update and find out which babe isn't going to be a part of the film after all...