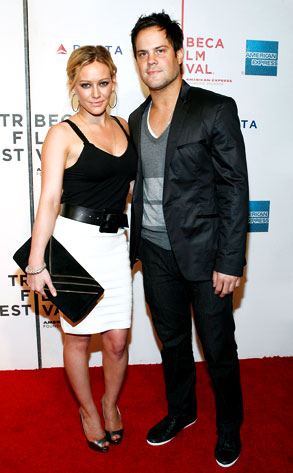 Mark Von Holden/Getty Images
There must be something in the water. The water they're freezing to make up pro hockey rinks, that is.
Disney diva Hilary Duff has become the second hockey fiancée of the season, thanks to her engagement to Edmonton Oilers star Mike Comrie.
A source close to the 22-year-old actress confirms to E! News that she got engaged to her boyfriend of more than two years while vacationing in Maui this week.
Duff's mom seemingly laughed off reports of her daughter's engagement this week (just like the couple themselves did a year and a half ago), but we're guessing that was before she caught a load of these pictures seemingly catching the 29-year-old Comrie at his very moment of question-popping.
There's no word yet on a wedding date for the happy couple. Congrats, you two!