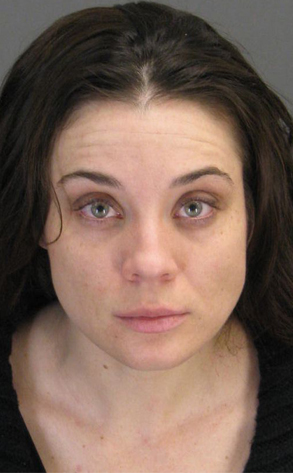 Cobb County Sheriff's Office
Hotlanta's in some hot water.
The erstwhile star of VH1's Flavor of Love was arrested in her hometown of Atlanta last month on two counts of simple battery and one count of cruelty to children, E! News has learned.
According to Nancy Bodiford, spokeswoman for the Cobb County Sheriff's Office, Hotlanta, aka Nikky Jamz aka Nicole Essigman, was collared Jan. 30 by Marietta's Finest after committing an unspecified violent act involving a child.
"Because of the nature of the charges and the fact that it involves a minor, the incident report can only be released by a judge," a Marietta PD public information officer tells E! News.
The 29-year-old dental assistant, mother of three and self-described "female hustler," who competed on the third season of Flavor of Love, is free on $2,500 bail.
We wonder what Flav has to say about that! A lawyer for Essigman could not be reached for comment.