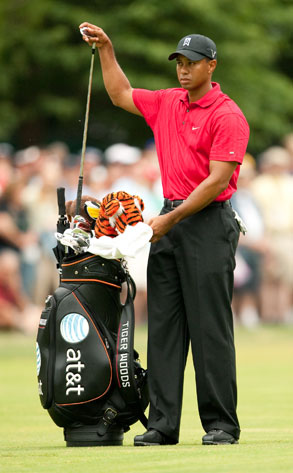 Darren Carroll/Getty Images
So much for Tiger Woods' ace in the hole.
Saying it would give credence to an obviously staged event, the Golf Writers Association of America has announced that it is going to pass on the press conference the No. 1 golfer in the world called to address the madness that has been his life since November.
Not that the 950 members of the GWAA are going to completely ignore what Woods has to say...