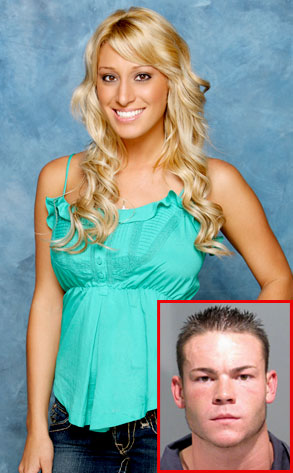 ABC/CRAIG SJODIN; Seminole County Sheriff's Office
Every rose has its thorn—just ask The Bachelor finalist (and possible winner?) Vienna Girardi. She's still stuck dealing with the dude she dumped before going on TV to be wooed by Jake Pavelka.
Prosecutors in Florida's Seminole County tell E! News that former Girardi flame Brian Lee Smith was busted after he showed up uninvited at her parents house looking for her and then mixed things up with officers.
Here's what went down...