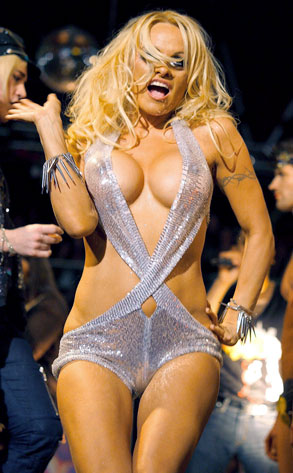 Andy Kropa/Getty Images
Oh, look. It's Pamela Anderson wearing next to nothing.
Zzzzzz...
We'll keep this supershort, because this isn't the first time (and it surely won't be the last) the former Baywatch star has found herself somewhere—in this case, the Richie Rich A*Muse fashion show in NYC—trying way too hard.
And what exactly is going on here? Does Pam think this is sexy? Is she hoping to shock us? Or is it simply another desperate attempt to cling to her glory days?
Who knows?
Or, more important, does anybody really care?