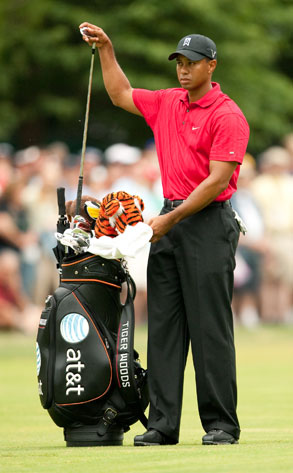 Darren Carroll/Getty Images
Turns out Elin Nordegren hasn't changed the locks yet.
Tiger Woods, who surfaced on the streets of Orlando today, has been spending time at the Windermere, Fla., home he technically still shares with his wife and two children, a source tells E! News.
The insider doesn't know how long the open-door policy has been in place, but "as of this week," Woods has been coming and going. No word on whether Elin and the kids were anywhere in the vicinity when he was there.
In fact, the possibly tournament-hungry golf star stopped by earlier Wednesday, before he worked out at a local country club.
And before he posed went for a run...