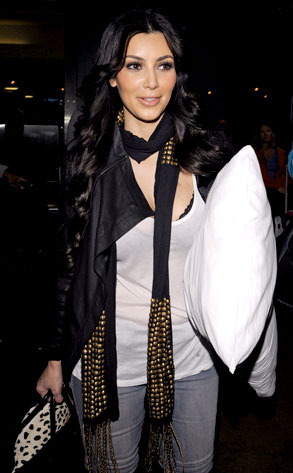 Jean Baptiste Lacroix/Getty Images
If you've been keeping up with Kim Kardashian, you may know that she tweeted about sitting next to a supposedly undercover air marshal on a flight from New York to Los Angeles last night.
But there's no need to make a federal case out of it.
A spokesman for the Transportation Security Administration tells E! News that it's highly unlikely there will be an investigation into whether the marshal Kardashian identified as "Jim" violated protocol by revealing who he was.