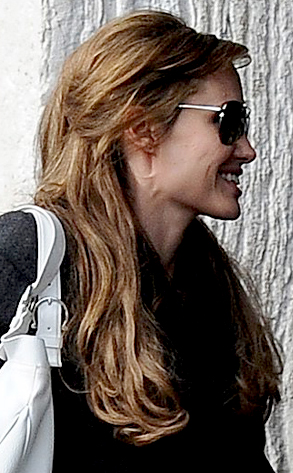 INFdaily.com
• Alright, everyone, we have a serious mystery that needs solving. Angelina Jolie was spotted out in Venice, Italy, and something strange was going on with her jawline. Now it's up to us to figure it out, which is a lot harder than it sounds because there are so many options: plastic surgery, alien gills, weight loss, weird lighting, reflection from her sunglasses or nothing at all?
• Magical things happen when you date George Clooney. TV shows just want you on their show. Weird!
• Ever find yourself wondering, "Hmmm, what's teen idol of yesterday Zac Efron been up to lately?" Yes, all the time!
• Lady Gaga and Beyoncé's music video for "Telephone" cannot get here soon enough. Stop teasing us with cover art and video stills.
• Courtney Love looks totally normal and healthy on the cover of Spin magazine, just like always...
• The Black Eyed Peas released a 10-minute-long music video for their latest single "Imma Be Rockin That Body." We'll say that again: 10 whole, long, boring minutes.