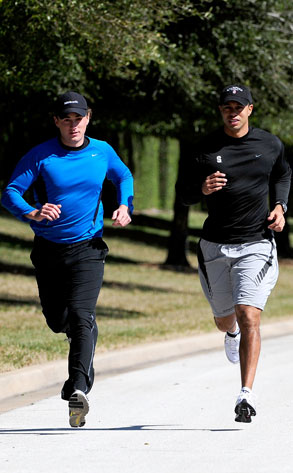 Sam Greenwood/Getty Images
Tiger Woods may not be out of the, er, woods just yet, but you can tell that the comeback is on.
Shortly after announcing on his website that he's planning a no-questions-allowed press conference for Friday, the embattled golf great was spotted jogging near his Orlando home.
Getting his stamina up for that long slog back to respectability, perhaps? (Which, lucky for him, probably would coincide with a major tournament win.)
This is the first time Woods has been clearly photographed in public since his still-murky post-Thanksgiving car crash outside his house.