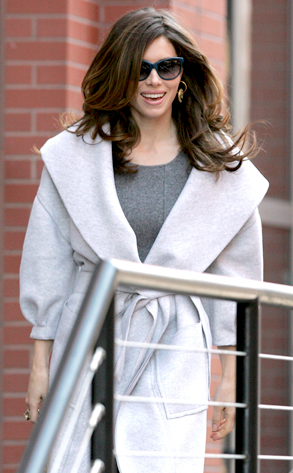 PacificCoastNews.com
A No. 1 movie does the body good, no?
Jessica Biel stepped out of her New York digs recently looking fabulous, and almost unrecognizable with that smile and perfectly groomed coif. The typically blah and barely awake (or smiling) JB appears put to bed—for now.
Instead, Jessie's been bringing her stylin' A-game recently, what with all the Valentine's Day promos, and we must say, she's been totally glowing.
Is it all thanks to her semi-career comeback, or is everything that good with on-off hunk o' boy Justin Timberlake?