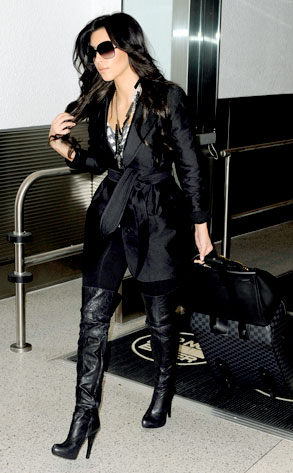 INFphoto.com
At least one guy out there doesn't realize a casual conversation on the plane can be shared with 3 million people.
Specifically when your seatmate is Kim Kardashian.
It seems our resident reality star found out that a fellow passenger on her flight from New York to L.A. Tuesday night was supposedly an air marshal and, naturally, felt the need to share the news with her Twitter followers...