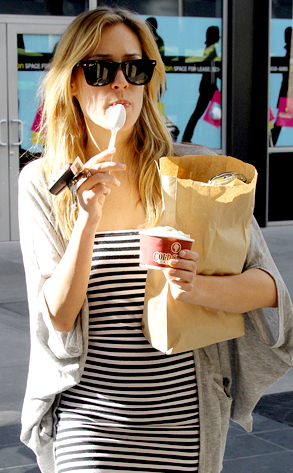 Fame Pictures
Here we go again.
Proving that real life is always more interesting than any premise they can script on MTV's "reality" series The Hills: There's been a tabloid report that Kristin Cavallari has a drug problem.
MTV declined to comment but an E! News source says it's not true.
"That's ridiculous," says our insider. "I have never seen her do coke. When she was in Miami she was partying till like 3 a.m. and didn't do drugs once. And if there was anytime to do it, it would have been then!"
Cavallari has also been very professional while taping The Hills, says our source, and hasn't been missing her shoots: