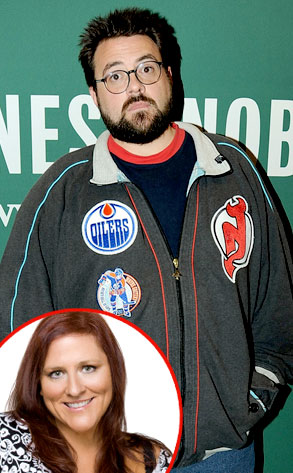 Stephen Lovekin/Getty Images; Style Network
After firing off something just shy of 200 tweets on the topic, Kevin Smith is so over being this week's watercooler topic.
"DONE with this," the perfectly airline-sized director tweeted last night, redirecting supporters—and, let's be honest, haters—to his blog for any further exchanges. "G'night, folks. Let's talk about anything else tomorrow."
But it seems not everyone got the memo. Exhibit A: our own Ruby Gettinger.