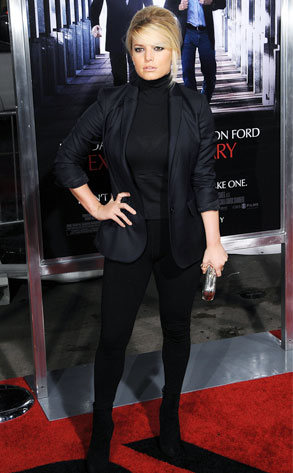 L.Martinez / JPegFoto/PictureGroup via AP IMAGES
Jessica Simpson is finally talking about John Mayer. Sort of.
Speaking in the new issue of Allure magazine, the singer turned "sexual napalm" symbol dismisses her infamous ex with this throwaway line: "He didn't make me go brunette! John doesn't get credit for making me brunette. He'd like to think so, but he doesn't deserve the credit."
(Fellow former flame Tony Romo fares much better: "I'm still a fan...I wear my gear, and I cheer Tony on.")
Hmmm. So she's the best thing in bed since, um, spontaneous combustion, but Mayer doesn't even get credit for a change in hair color?
That's gotta hurt.