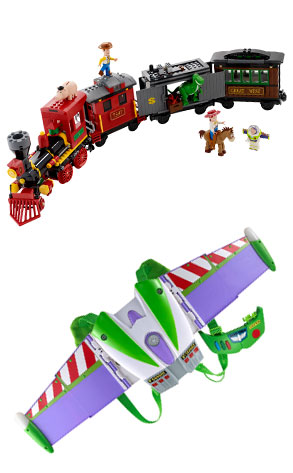 LEGO, Mattel
Where would Woody, Buzz Lightyear and the rest of the Toy Story 3 gang feel right at home? Welcome to Toy Fair.
TS3 toys of all shapes and sizes—action figures, plush dolls, role-playing gadgets, games—were all the rage at the toy industry's annual confab, which kicked off Sunday at New York City's Javits Center and ends Wednesday.
The movie, which finds Disney-Pixar's beloved toy-box friends left in a day-care center after Andy heads to college, doesn't hit theaters until June 18. But their real-life toy counterparts couldn't be more ubiquitous amid Toy Fair's honeycombed booths as manufacturers looked to capitalize on the enduring popularity of the franchise...to infinity and beyond.