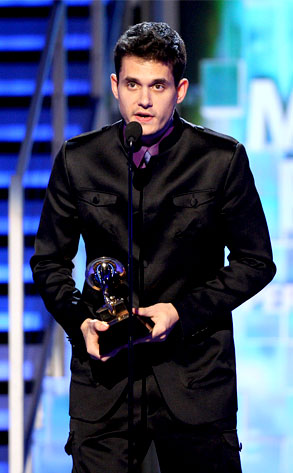 John Shearer/Getty Images
It was a rough week in the mortality department, as we said premature goodbyes to two polar opposites of the celebrity world, whose only common trait was that they will both be deeply missed.
Still in the bloom of health, unfortunately, are the Michael Jackson case, Charlie Sheen's legal troubles, Alec Baldwin's issues and Kate Gosselin's desire to tell her story. (We're happy to see Angie and Brad's relationship in the pink, though.)
And it was only a matter of time before John Mayer's mouth outgrew his already pretty sizable noggin...