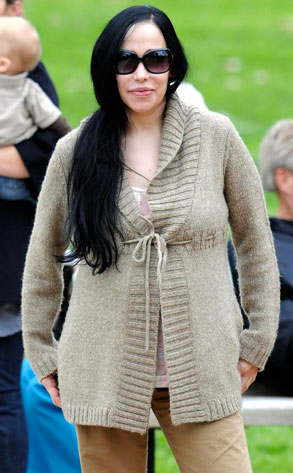 Thompsett, Wordley, PacificCoastNews.com
In this game show, we could all be losers.
Alas, Nadya Suleman could be coming soon to a TV near you (again).
E! News has confirmed that Octomom met with execs from the Game Show Network to discuss various formats for a TV project.
"GSN is ramping up original production and casting, and we take many meetings with potential talent," a network flack said. "We have met with Nadya Suleman, but have no specific casting plans for her at this time."
There have been some reports, albeit unconfirmed, that the mother of 14 is trying to land a dating show.
Who knows, maybe it will give Jon Gosselin a shot at a comeback. Or maybe it will just be must-flee TV.