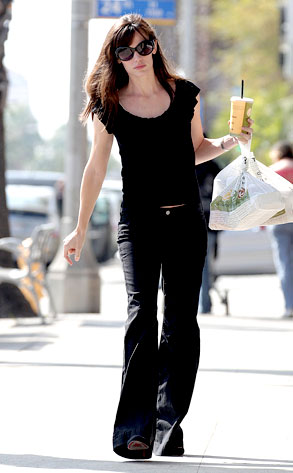 Kevin Perkins/Gaz Shirley/PacificCoastNews.com
Dear Ted:
For years I have been reading your column and I wanted to say thanks for keeping me entertained and up-to-date on all the celebrity goss. I also wanted to say I saw Jennifer Garner on Letterman the other night and she seemed so nice! She talks to the audience and laughs at herself, so surely she can't be as nasty in real life as people say?
—Newman
Dear Alias:
She's an actress, remember, and for all the people she has buying that she's some kind of saint, I'd have to say she's a damn good actress. It's only off-camera that she really lets her claws out. Just ask Taryn.
Dear Ted:
Does Danneel Harris follow Angelina's "mystery diet" or have David Hasselhoff's drinking habits? I'm asking that because I've been one of her fans for a few years now, but the content of her Twitter is disturbing for a 30-years-old hottie about to get married. Almost all of her tweets sound like they're written by an insecure 10-year-old schoolgirl.
—H
Dear Freaked Out Follower:
Don't send Danneel off to Promises just yet. The engaged babe told me most of the time she spends on Twitter is defending herself from Supernatural fans who keep giving her crap. Give the girl a break.
Dear Ted:
I'm intrigued by your new Blind Vice. Could Secretia Ohio and Chester Shorts-Off possibly be David and Victoria Beckham? I think so. In fact, I think I know so. A question though: Did Victo...oops, "Sectretia" know about this when she married him?
—Sugar