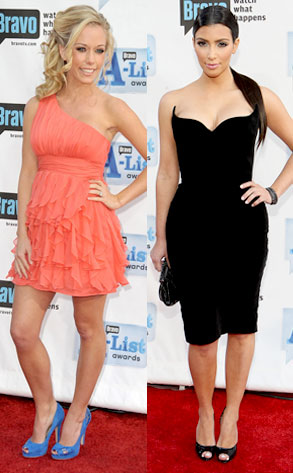 Jordan Strauss/Getty Image; AP Photo/Shea Walsh
Game on. After their Super Bowl showdown in Miami last weekend, Kendra Wilkinson and Kim Kardashian are facing off yet again this weekend in Vegas.
Both E! babes are throwing pre-Valentine's Day bashes at Sin City hot spots with their respective football players in tow.
Kendra and Hank are leaving Hank Jr. with grandma while they host a party at Eve nightclub in City Center, while Kim will make a quick trip to throw a bash at Lavo on Saturday night, where she'll be joined by Super Bowl winner Reggie Bush.
But I've got the exclusive details on where Kim and Reggie will actually be spending their Valentine's Day...