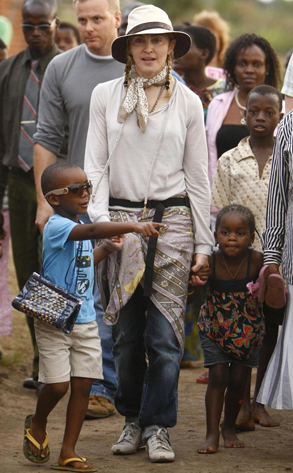 Fame Pictures
Madonna's heart might be in the right place. Now about those bulldozers...
In her attempt to pull an Oprah Winfrey, the Material Mom has dreams of establishing an all-girls school in Africa, specifically in Malawi, where she adopted son David Banda, now 5, and daughter Mercy James, 4.
Unfortunately, Madonna's proposal to build the facility in the village of Blantyre, just outside of the capital of Lilongwe, has sparked an uproar with word that the government intends to diplace more than 200 locals to make way for the project.