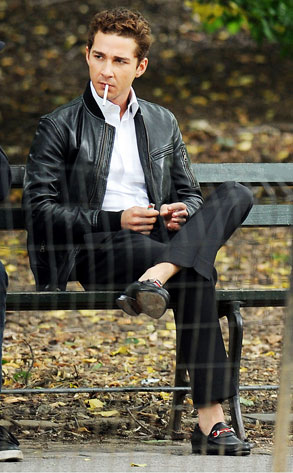 AAR/Fame Pictures
Shia LaBeouf does understand that a pack a day doesn't contribute to the pulmonary stamina required to run 26.2 miles, right?
Either way, we wish the Transformers star luck with his decision to participate in the famed LA Marathon on March 21 on behalf of the nonprofit U.S.VETS, which provides services to veterans of all ages, including troops returning from recent tours of Iraq and Afghanistan.
LaBeouf's dad, Jeffrey, fought in Vietnam and his paternal grandfather was a Green Beret.
"We are delighted and grateful to have Mr. LaBeouf participate in the marathon on our behalf," said U.S.VETS president and CEO Dwight Radcliff.