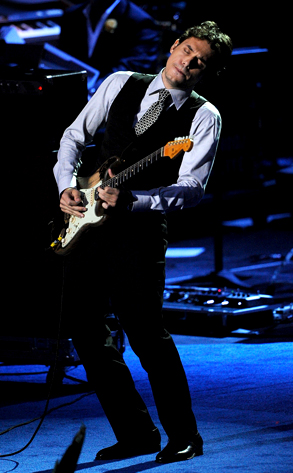 Kevork Djansezian/Getty Images
Sure, John Mayer's sorry and sorrier, but where's the apology from his penis? Because, make no mistake, that's the guy who got Mayer into trouble.
If you read the offending Playboy interview—the whole thing, and not just the pulled-apart pull quotes—you'll find Mayer is a lovesick puppy who's on a Sally Field-ian mission to be liked, and his penis is a cocky SOB who can't stop showing off. Even when he really, really, really should.
Or as one wise soul put it to us: