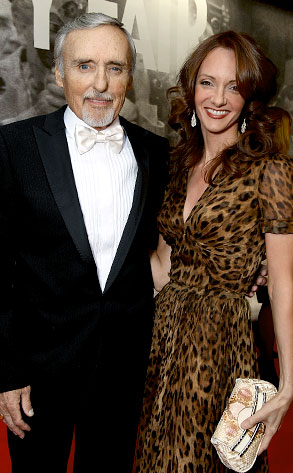 Eric Charbonneau/VF/Getty Images
By all accounts Dennis Hopper is a seriously sick man. By his account, his estranged wife isn't helping his health.
A Los Angeles judge has sided with the Easy Rider star and barred Victoria Hopper from coming near him after he accused her of being "inhuman," "extremely volatile" and "insane and out of her mind."