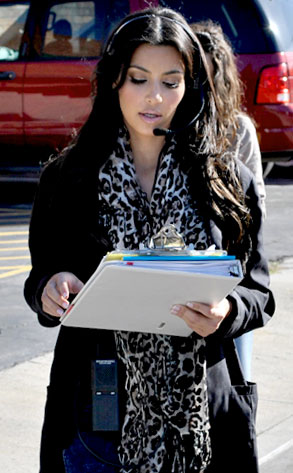 E! Networks
The camera is usually on Kim Kardashian, but she's stepping behind the scenes for The SPINdustry, a new special on E! that she produced about the world of celebrity PR with power publicists Jonathan Cheban and Simon Huck of Command PR.
I just chatted with Kim, who's crazy busy at Fashion Week in NYC, about how she liked not being the star for once.
"I really liked being behind the scenes," she says. "It was very productive and just the fact that I came up with this concept and to see it come to life...I love behind-the-scenes work and I see myself doing that more."
But it's not always easy having Kim as your boss...