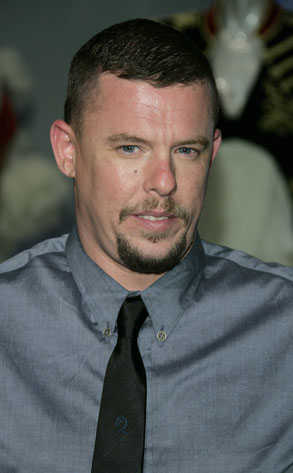 Todd Williamson/Getty Images
Expect to see a lot more black during Fashion Week. Specifically, more avant-garde, über-fashionable and trendsetting black, in honor of British fashion designer and icon Alexander Mcqueen, who was found dead this morning in his London home.
"At this stage it is inappropriate to comment on this tragic news beyond saying that we are devastated and are sharing a sense of shock and grief with Lee's family," said a statement released by his office, referring to him by his real name.
Specifically, his camp is not confirming or commenting on widespread reports that the 40-year-old committed suicide, though Scotland Yard said it is not treating the death as suspicious.