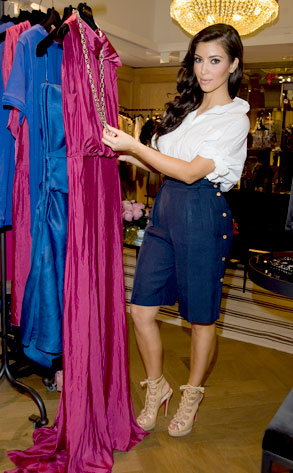 Francois Durand/KK/Getty Images
Kim Kardashian was already the hottest dish of the Super Bowl, but, one week later, it's time to dominate New York Fashion Week.
The tents at Bryant Park open this morning, and the E! star will be taking to the runway just hours later as she struts her stuff in the Heart Truth Red Dress Collection show tonight.
But that's not the only thing keeping her busy despite all the snow. She's hosting an entire show by herself as her collaboration with her sisters and Bebe takes to the catwalk on Tuesday.
With all that going on—plus pimping her new fragrance and E! special SPINdustry—she's shockingly calm.