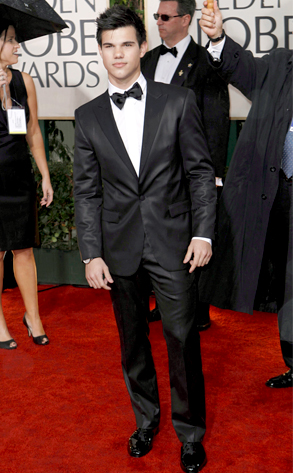 AP Photo
Today is a very special day.
You see, we know you've been collecting all those shirtless New Moon pictures and wet-shirted magazine covers of Taylor Lautner. We also know you've been hiding that stash. It was illegal, after all.
Well, no more!
The Twilight babe turns 18 today and you should feel free to let your wolf-friendly freak flag fly!