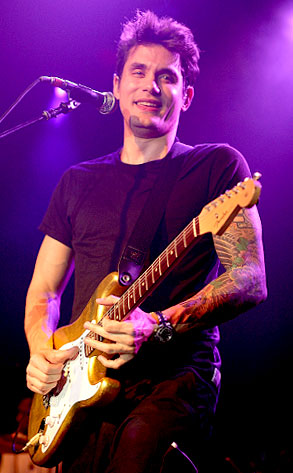 Don Arnold/Getty Images
Tonight, John Mayer couldn't help but say what he needed to say.
The Grammy winner, whose Twitter page is at this moment largely occupied by a detailed apology for using the N-word during his already graphically informative sit-down for Playboy's March interview, broke down Wednesday during the "Gravity" portion of his show in Nashville.
About halfway through the concert, he stopped playing, apologizing to his bandmates for the interruption.
"I'm done being clever, I just wanna go back to playing my guitar," Mayer tearfully told the audience at the Sommet Center, an eyewitness tells E! News.