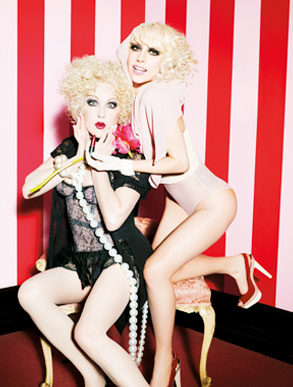 MAC Cosmetics
Lady Gaga and Cyndi Lauper singing together? We think that could be kind of genius.
In fact, Lauper even says she could see it happening one day.
"Everybody is on her right now, so I would wait and do it when things calm down a bit," Lauper told me earlier today. "She's very busy. She likes to jet in, do it, and leave and go on to the next thing she's gotta do. I think it's great."
Lauper witnessed firsthand the busy craziness that is Gaga's life right now...