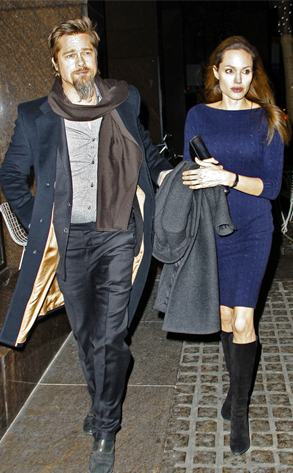 CWNY/Fame Pictures
For everyone who thinks we hate Angelina Jolie, you're totally wrong. Let's just say we know everything in the Brangelina household is hardly peachy friggin' keen, the way she and Brad so want you to believe.
Angie just does a much better job at taking the attention off of herself, while it's written all over Brad Patt's and his grungy beard that something is wearing at his core.
After already pledging $1 million to help Haiti, the very busy actress/humanitarian found time where she's desperately needed, flying down to the distraught country to spend time cheering up some of the kids there (insert "meanwhile Jennifer Aniston drinks for a cause" joke here).
So how exactly was everything with Brad when she left?