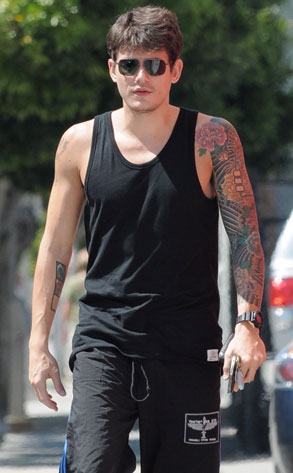 STEVE HAN/NATIONAL PHOTO GROUP
John Mayer would like to apologize for that epically long and obnoxious Playboy interview he did earlier. Well, not all of it (sorry, Jess!), just this one racist part, and there was more than one of those, so we'll be specific.
It all started when he was describing (what else?) himself: "I am a very…I'm just very. V-E-R-Y. And if you can't handle very, then I'm a douche bag. But I think the world needs a little very. That's why black people love me."
And then he used the N-word...