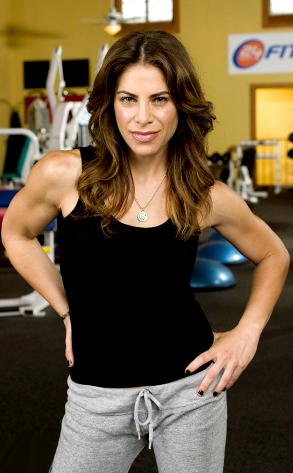 Mitchell Haaseth/NBC
This isn't the kind of action Jillian Michaels is used to inspiring.
The Biggest Loser's star trainer is being called a big fraud in a lawsuit claiming her diet supplements don't work as advertised.
The complaint, filed Tuesday in Los Angeles Superior Court by California native Christie Christensen, alleges that Jillian Michaels Maximum Strength Calorie Control—which features the fitness guru's picture and endorsement by "America's Toughest Trainer"—did not help Christensen shed the pounds.
Now she wants revenge...and is hoping to get class-action status allowing others to join the fray.