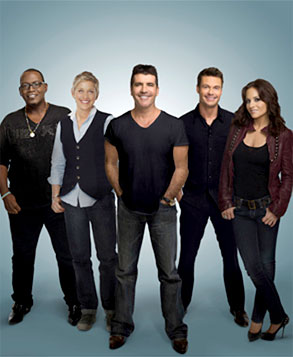 Michael Becker / Fox
All American Idol needed was Ellen DeGeneres and Paula Abdul.
On a night featuring DeGeneres' judging debut, as well as a swingin' acoustic rendition of Abdul's "Straight Up!," Idol rebounded, and reached its biggest audience since premiere night: 27.7 million, per preliminary estimates.
See what happens when people come together?