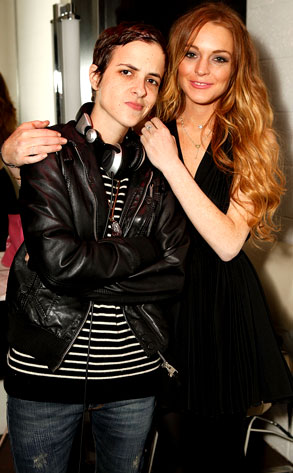 Jeff Vespa/Getty Images
There's no denying that Lindsay Lohan and Samantha Ronson had a tumultuous relationship, but an abusive one? Not quite, they claim.
After rumors hit the 'net that the deejay punched and choked the starlet, the former pair presented a united front to dispel the myth…and even threaten people with lawsuits.
"This is become a bit much," Lindsey wrote on Twitter. "Samantha R never raised a hand to me. I've never said she did. Enough is Enough. Focus on more important world issues."