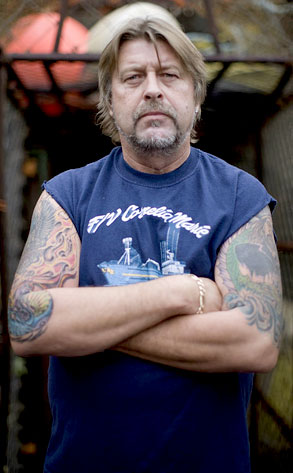 Discovery Channel
Not the sort of finale we had hoped for.
Phil Harris, the salty skipper of the Cornelia Marie on Discovery's Deadliest Catch, has died.
The deep-sea fisherman suffered a stroke on Jan. 30 and, although both his immediate and TV families were clinging to small signs of a recovery, he ultimately succumbed to the trauma.
"It is with great sadness that we say goodbye to our dad," Harris' sons, Jake and Josh, said in a statement. "Dad has always been a fighter and continued to be until the end. For us and the crew, he was someone who never backed down. We will remember and celebrate that strength. Thanks to everyone for their thoughts and prayers.
(Breaking news, more to come...)