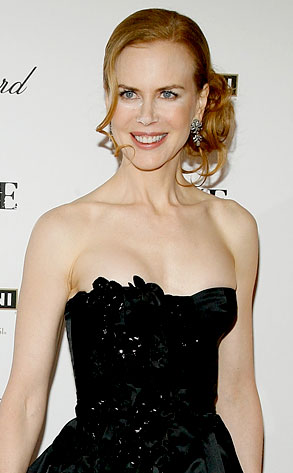 Joe Kohen/Getty Images for Martini
Between the Nine premiere, Grammys and other glitzy outings, Aussie A-Lister Nicole Kidman has been hitting the red carpet quite a bit lately, but, is she even enjoying it? Why doesn't she look at all authentic, happy, or—dare we say—human?
See kiddos, N.K. suffers from what us goss doctors here at The Awful Truth have officially diagonsed as Frozen Face Syndrome.
We've got nothing against a little wrinkle control, but at some point, it's time to put down the more unnatural age-defying stuff and own who the hell you are, which Nic's gonna do about as soon as she…