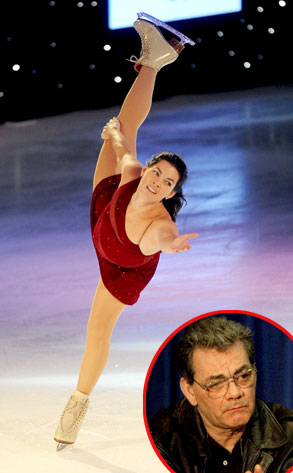 Mitchell Layton/Getty Images, Mike Powell/ Getty Images
Nancy Kerrigan not only has to deal with the tragic death of her father, but the former Olympic star now faces the prospect of her brother charged with murder.
The Massachusetts state medical examiner has concluded that 70-year-old Daniel Kerrigan died of a heart attack as a result of an attack by his son, Mark Kerrigan, following an argument in their home on Jan. 24.
And while the D.A. says that might open the door to manslaughter or murder charges, the Kerrigans are lashing out any such move.