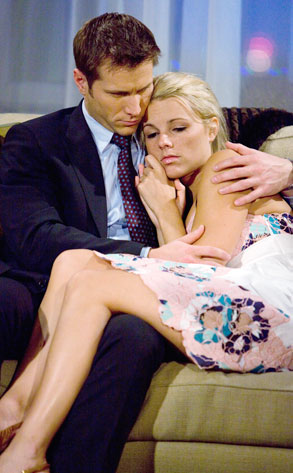 ABC/GREG ZABILSKI
Why does getting jilted work for The Bachelor? Why does Jay Leno owe David Letterman a card a car a house? And how many people really watched the Lost premiere?
The answers—and more questions about Smallville, Conan O'Brien and more—in the latest TV ratings quiz:
1. Wasn't that terrible last night when Ali chose her job over Jake? Not for The Bachelor. The show hit another season high, scoring with an estimated 12.3 million people who can't believe they're still watching this maddening thing.