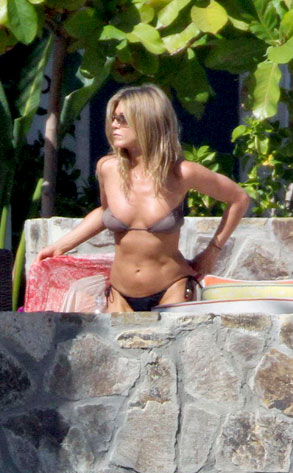 Bauer-Griffin.com
Dang, girlfriend, talk about a walking ad for yoga, cigs and margaritas.
Jennifer Aniston, who loves to blab about how she keeps her body fit through the mental and apparently physical practice (while still not denying herself life's more dangerous offerings, and we're not just talkin' men), was frolicking around Mexico over the weekend with...well, Gerard Butler, of course.
So are Jen and Gerard as hot as her fortysomething body?