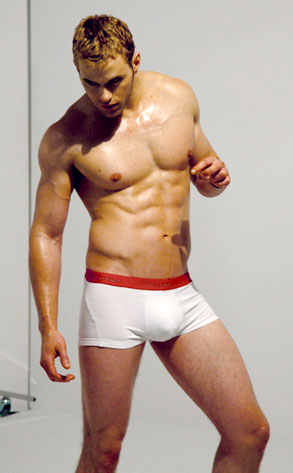 Courtesy: Calvin Klein
Kellan Lutz hit Audi's Super Bowl party with all his clothes on, but took a minute to talk about his hot new nearly naked Calvin Klein ads.
"It's amazing to be part of such a huge company," he told me Friday. "Calvin Klein...it's always meant sexiness to me. For me, it was always something really cool if I could be on a billboard and now, soon enough, I will be!"
We can't wait to see the larger-than-life-size package picture!
But just because he's stepping into the legendary undies doesn't mean he's the next Mark Wahlberg, who was once the face and body of CK skivvies...