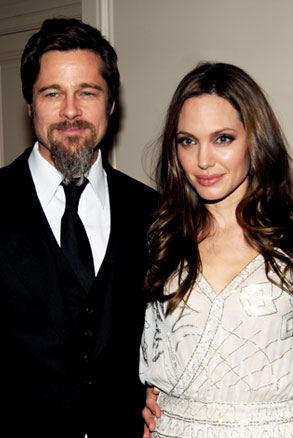 Kevin Mazur/ Getty Images
They've put the rumors to rest. Now they're taking the rumormongers to court.
Brad Pitt and Angelina Jolie have filed suit against Britain's News of the World after the tabloid published an article last month which sparked the breakup rumor heard 'round the world.
The story, published on Jan. 24 and since wisely removed from its website, claimed that the couple had met with a Los Angeles divorce lawyer to quietly divide their assets, hash out a custody deal and financially provide for their six children in advance of what the paper claimed was going to be a messy separation. And which sparked speculation like this. And this. Not to mention this.