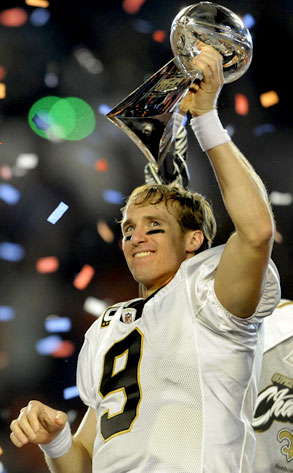 TIMOTHY A. CLARY/AFP/Getty Images
If David Letterman and Jay Leno were hoping to keep their thing with Oprah secret, they picked the wrong venue.
Last night's Super Bowl—and Super Bowl commercial-fest—was kinda, sorta popular. The New Orleans Saints' upending of the favored Indianapolis Colts scored the highest overnight ratings in 23 years, CBS said today.
It's not yet known exactly how many people tuned in, but we're going to go out on a limb, and guess a whole lot. (The Hollywood Reporter guessed 100 million-plus. So, see? We weren't far off.)