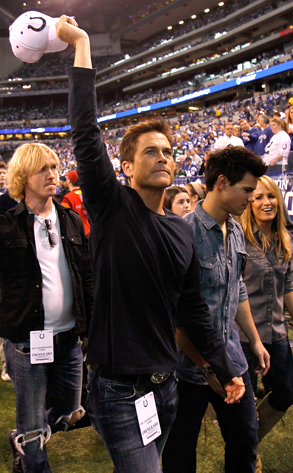 Jonathan Daniel/Getty Images
New bromance alert!
Colts fans Taylor Lautner and Rob Lowe are in Miami together to root on their team.
"Taylor's another Colts fan and he's such a great guy," Rob said when I caught up with him at the Audi penthouse party at the W. "He and I are here for the Super Bowl as well, and I brought my boys with me, so we just have a boys club, who's been traveling around on this amazing Colts run."
But Rob says he left his wife home, who's a huge Twi-hard...