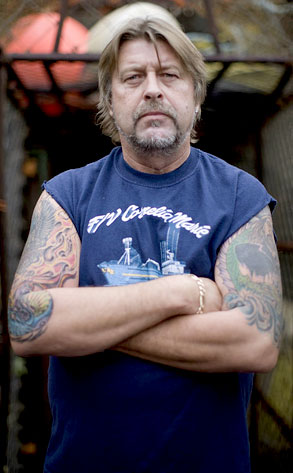 Discovery Channel
Even while on land, Phil Harris is staying afloat following a life-threatening stroke last Friday.
The Deadliest Catch crabbing captain's health continues to improve after a massive stroke, according to show fan site, Cornelia Marie. Only one week after he suffered the ailment, Harris is "showing his greatest progress," talking to the countless friends and family member that have remained by his side.
While his health continues to increase, one of the brightest spots of Harris' ordeal has been the fan outreach. "Great folks from around the world have sent their messages of encouragement...for this, we will always be thankful," Cornelia Marie reports. "Many cards have been sent and they will all get to Phil as he recovers."
Discovery Channel has yet to comment on how the skipper's medical scare will impact the upcoming installment of Deadliest Catch, but fishing season as just begun and Cornelia Marie has already set sail to the Bering Sea.