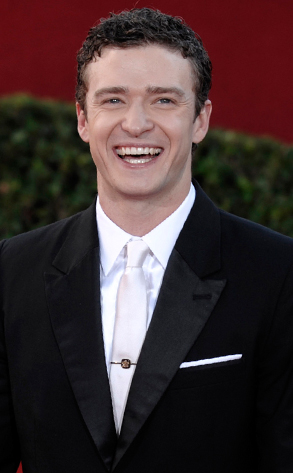 AP Photo/Chris Pizzello
Justin Timberlake's luscious locks have come a long way since the days of N'Sync, but Friday night Harvard's Hasty Pudding Theatricals brought sexy back in a big way—that is, if you were a fan of the prepubescent megastar.
Donning a bleached blonde and tightly permed wig, Timberlake took home Hasty's Man of the Year title, which included a silver Pudding Pot and lots of low blows throughout their signature honoree roast.
"This year's Man Of The Year is a triple threat," they teased, as Timberlake laughed alongside on-again girlfriend, Jessica Biel. "He sings, he dances and he goes straight to DVD."
And that was just the beginning.