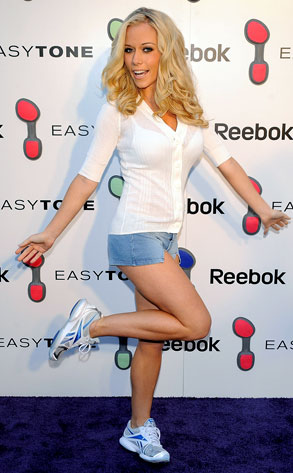 Frazer Harrison/Getty Images
Super Bowl isn't until Sunday, but Kendra Wilkinson already thinks hubby Hank Baskett's team has it in the bag.
During an exclusive interview, when asked how she'll celebrate if the Colts win, she quickly corrected me: "When the Colts win, there's gonna be a parade in Indianapolis," she told me. "We're gonna hit up the parade...and then have a lot of sex!"
Just last night, she made her first red carpet appearance since giving birth to Hank Jr., hosting Super Bunny bash at Passion nightclub in the Hard Rock Hotel.
But the former party girl said she wasn't sure what to say when she got on the microphone now that she's a new mom...