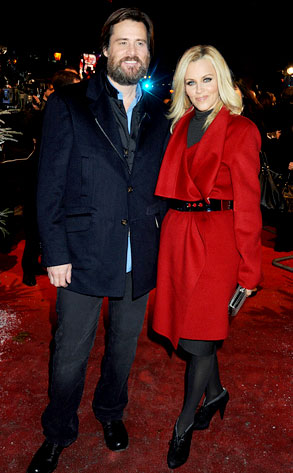 Dave M. Benett/Getty Images
Remember when Jim Carrey was just funny?
The French knight and lady love Jenny McCarthy are speaking out again on behalf of their pet cause, the continuing quest to prove a link between childhood vaccinations and autism, an incredibly controversial issue that has scared many and polarized many more.
The latest thorn in their collective side is what they perceive to be the virulent smear on the character and work of British gastroenterologist Andrew Wakefield, who authored a landmark paper in 1998 about the possibility that 12 patients with autism and bowel disease were affected by their MMR vaccines.
According to Carrey and McCarthy, Wakefield is now having an awful time getting his current work published, for no good reason other than corporate treachery.