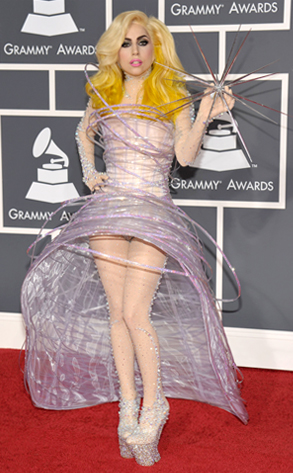 John Shearer/Getty Images
Dear Ted:
Can't see any change in Lady Gaga's weight between April 2009 and January 2010. You are full of bullshit!
—Anne
Dear Shoot and Kill The Messenger:
She was alive before 2009, you know.
Dear Ted:
I'm done reading the A.T. after your latest post about Alexander Skarsgard. Why do you feel the need to crap all over him all the time? Don't make a joke about you only posting about people you like because this obviously isn't true. This article is a clear case of defamation character based on rumors you and your staff made up on a slow day at the office. Also, I've never read anywhere that Gaga is considered fat, you made this into a topic. Please explain to me how this is helping the cause? You clearly are a simple-minded douchebag!
—Anne
Dear Anne (Again):
Honey, get back to reading comprehension 101. First off, you know very well we adore Skarsgård, still do. Second, we don't think Lady Gaga is fat! Just telling you some behind the scenes chatter. You do know this is a gossip column, right?
Dear Ted:
My first BV guess is that Secretia Ohio and Chester Shorts-Off would be TomKat. She's from Ohio and Tom is Tom. It would help confirm the supposed business contract that was drawn up when they got married.
—Bob