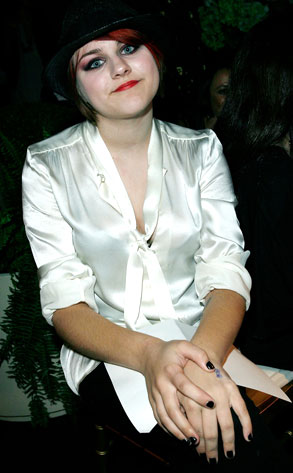 Donato Sardella / Getty Images
As if Kurt Cobain and Courtney Love's daughter wouldn't be musically inclined!
Frances Bean Cobain is finally (really, it was only a matter of time) making her way into the recording studio for the first time.
The 17-year-old is joining Dresden Dolls frontwoman Amanda Palmer's new project, Evelyn Evelyn, featuring a pair of possibly fictional conjoined twins and a "gang" of musicians, reports The Guardian.
Frances, who's currently the center of a nasty custody battle between her mom and grandparents on her dad's side, reportedly contributes vocals to a track called "MySpace," that also includes the stylings of fellow Doll Jason Webley, Weird Al Yankovic, Tegan and Sarah, My Chemical Romance's Gerard Way and writer Neil Gaiman.
The album is expected to hit shelves on March 30.